Locally Sourced, Locally Loved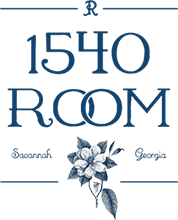 Unpretentious and inventive, the 1540 Room delivers a chef-driven, locally-sourced culinary experience rich in Savannah traditions. Follow the bubbling conversation to the heart of Savannah's historic district and indulge in artistic, southern-infused cuisine and decadent desserts. Locally sourced with a hands-on focus by our inspiring chef, 1540 dishes are perfectly paired with cocktails and select wines. The result: an invigorating dining experience leaving you satisfied to the core.
A wonderful stay! We are definitely coming back.
- Reviewer, TripAdvisor